Blood and Bones Championships
Here's my annual poster for a Pile o' Bones Roller Derby event.  I think this is my favourite so far (you can let me know if you agree, here are some previous ones – Royal Rumble 2011 and Summer Smackdown 2009).  I'm sure it's obvious to nearly everyone who would somehow end up on my site, but in case you don't recognize it, it's an homage to to the first appearance of Superman in Action Comics #1, drawn by Joe Shuster.  See below: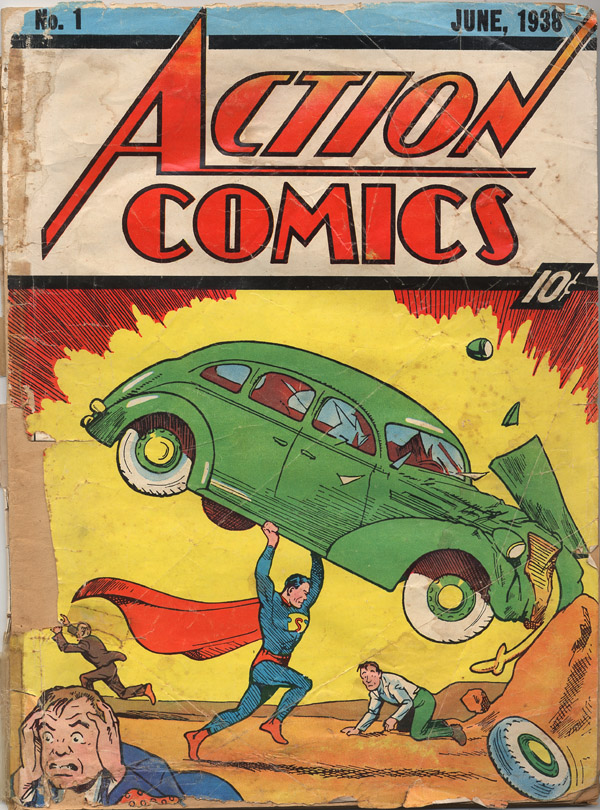 If you're looking for something to do Sept 15, check it out.  Derby is a blast to watch.
One response to "Blood and Bones Championships"